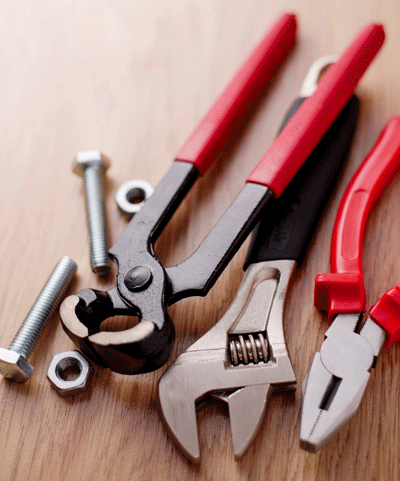 Learn More
We are all faced with drainage problem's at one point in time or the other and these challenges not only present disruptions to our lives and severe inconveniences, but also health risks.
Usually these drainage issues arise because of ill-constructed systems or poor quality of materials. They can occur anywhere in the system, from sinks to sewers, and cause countless problems.
Maybe there is something you're doing to cause the blockage, and you don't even realize it. It can be hard work to find a professional drainage company that will handle the issue in an efficient manner, at a cost you can afford.
---
---
Who We Are - Drainage Rutland
Drainage Rutland is an autonomous company owned privately by a group of skilled individuals who are bothered about the drainage needs of every Rutland home.
Our team members have many decades of combined experience in all forms of drainage work, including for a range of private, commercial, and government clients.
We specialize in unclogging sinks, baths, and toilets, as well as repairing damaged sewers and drain pipes to their original quality. We deliver our excellent service by extensively training and certifying our technicians and engineers.
Using the latest technology and cost-saving methods, we are able to offer affordable, quick, and long-lasting solutions to any of your drainage issues. We are constantly developing innovative solutions to enhance your experience.
Our Guiding Principles - Drainage Rutland
Our doctrine is rooted on principle, dedication and true service. We always remember the reason why we were set up no matter how big we have grown.
Our company has maintained the close, tight-knit community that we began with so many years ago. At Drainage Rutland, we've done away with standard and premium service distinctions.
Every service is delivered with the knowledge that we are dealing with people, not clients; people who want to have their drainage problem's sorted out quickly, in a way they don't have to deal with them again for the longest time possible, and at a price they don't have to sweat about.
We empathise with your discomfort about that blocked drain. We understand the distress and interference a damaged sewer can cause to your regular activities. When we hear that sigh, we pull out all the stops to ensure that your routine isn't interrupted any more than necessary, and that you get back to normal, as quickly as possible.
Partnering With You To Keep The Drains Flowing
Rather, we seek to study and analyse your individual problem so that we can offer up a solution that is equally unique and reliable.
We partner with several equipment providers to ensure a competitive and affordable service, but we consider you to be the most important partner.
We are aware of the key part you play when it relates to keeping flowing drains and in respect to that, we offer you free counsel.
As part of the service, our technicians will give your tips for durability when they conclude repairs on your pipe works.
All our drain services come with our long-term guarantee; but, we know that you will enjoy them for much longer.
---
Unrivalled Transparency
We are always happiest when you are alongside us as a job progresses. This means that we can explain the problem's that we find and the best methods of fixing them. We reveal our finished work as soon as we are done.
Our billing is straightforward; we only bill for work performed. We do not charge for callouts, pre-service inspection or post-service inspection. This is not because we want to contend. We do it because it forms a part of our guiding principles for responsible customer service.
Our work isn't followed by technical jargon or little time for questions. We are people just like you and recognize your desire to understand the cause of the issue, how to fi it, and what you are being charged for.